Ah Koong Restaurant
was founded in 1975 when it first opened its door in Taman Sentosa (Johor Bahru) as a family operated Fishball noodles stall. Since then, Ah Koong restaurant has expanded to a restaurant chain with over 100 employees across 4 outlets in Malaysia. Our flagship store remains in Taman Sentosa (Johor Bahru) and our 3 branches are situated in Jalan Pudu (Kuala Lumpur), Subang Jaya (Selangor) and EkoCheras Mall (Kuala Lumpur) respectively. Ah Koong Restaurant has since established itself as a household name when it comes to authentic fishball noodles.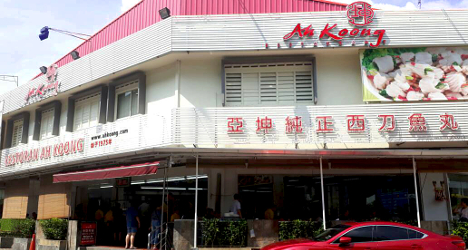 Sentosa (Headquarters)
(Johor Bahru)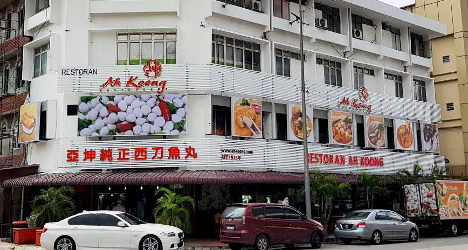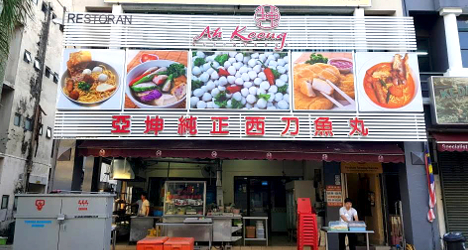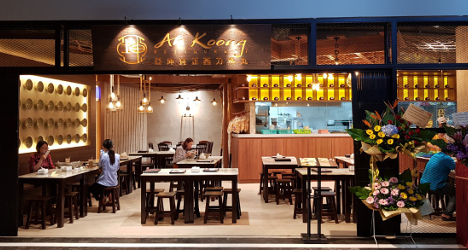 EkoCheras Mall
(Kuala Lumpur)
In 2008, Ah Koong restaurant established AK Noodles House, with the aim of bringing our signature Fishball Noodles to a wider market by targeting shoppers in local shopping malls with a halal menu. AK Noodles House currently has 3 outlets across Malaysia situated at City Square Shopping Mall (Johor Bahru), 1 Utama Shopping Mall (Selangor) and Main Place @ USJ 21 (Selangor). Please visit our sister website at aknoodles.com.my for more information.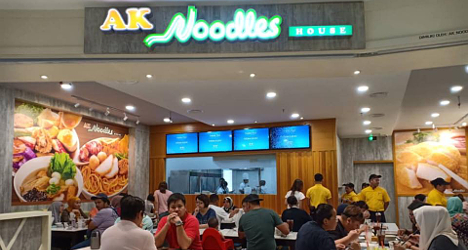 City Square Shopping Mall
(Johor Bahru)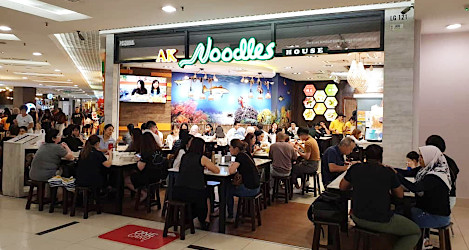 1 Utama Shopping Mall
(Selangor)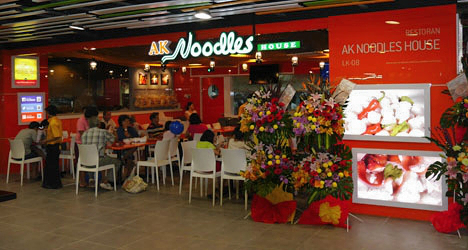 Main Place @ USJ 21
(Selangor)
Ah Koong's signature Fishballs are made purely from Ikan Parang (Wolf-Herring Fish) using our original recipe since 1975. This gives our Fishballs its unique bouncy texture with a delightful fragrance. Ah Koong's Signature Deep Fried Crispy Fishcake is also a must-try dish with crispy outer skin and chewy fish paste inside. Other than serving our traditional dry noodles with a special black usami sauce, Ah Koong's laksa is also a popular choice amongst customers who love spiciness. The fragrance of our specially brewed laksa soup paired with fresh cockles, beansprouts, signature fishballs and fishcake is sure to satisfy laksa lovers. Other specialty products include Yong Tau Foo, Fried Spiced, Prawn cakes, Fish Dumpling (He Kiew) and Fishroll (He Chek). Our products are preservatives-free, freshly produced and delivered daily to all our outlets in order to serve our customers the freshest ingredients.
Ah Koong Restaurant takes stride in maintaining high food quality control by using only the freshest ingredients in our production. We are also determined to adhere to strict food safety and hygiene standards with the help of modern technology in our production plant. Ah Koong Restaurant will continue to innovate and produce new products of high quality to cater to the needs of our ever-growing consumer market.